Keynote Speaker: Beverley Costa
Beverley will be joining us at the Research Showcase on the 14th March to deliver a keynote on the topic of: 
"Other Tongues: researching multilingualism and psychological therapies"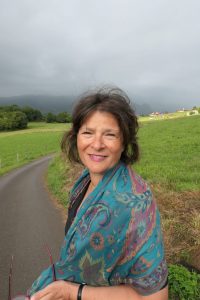 Beverley Costa, a psychotherapist, set up Mothertongue, a culturally and linguistically sensitive counselling service based in Reading, in 2000. She was its CEO and Clinical Director until its closure in 2018. Mothertongue also ran its own Mental Health Interpreting Service. Beverley founded The Pasalo Project in 2017 www.pasaloproject.org to disseminate the learning from nearly two decades of Mothertongue's service.  In 2008 Mothertongue won the Award for Excellence in the Practice of Counselling and Psychotherapy from the British Association for Counselling and Psychotherapy and in 2009, The Queen's Award for Volunteering. In 2013, Beverley established "Colleagues Across Borders": a project in which professional mental health workers offer peer support, pro bono and via remote platforms, to refugee psychosocial workers and interpreters based in the Middle East. Beverley is a Senior Practitioner Fellow at Birkbeck, University of London and she has written a number of papers and chapters on therapy across languages with and without an interpreter. Together with Professor Jean Marc Dewaele, they won the 2013 British Association for Counselling and Psychotherapy, Equality and Diversity Research Award. Beverley has developed and delivers a programme of training for therapists and clinical supervisors in culturally and linguistically sensitive therapeutic practice and clinical supervision. Her book about this: Other Tongues ─ psychological therapies in a multilingual word – a guide for qualified practitioners, trainers and supervisors, will be published in May 2020. Beverley commissioned and produced the world premiere of the play about a cross language couple The Session in 2015 at The Soho Theatre, London. With Professor Teresa Murjas, in 2018, Beverley co-founded Around the Well, a performance group of interpreters, and other practitioners. The group performs stories about migration, identity, languages, loss and transformation.