Saturday 13th November 2021
An engaging online event featuring presentations, workshops and discussions
6 Hours of CPD with certificate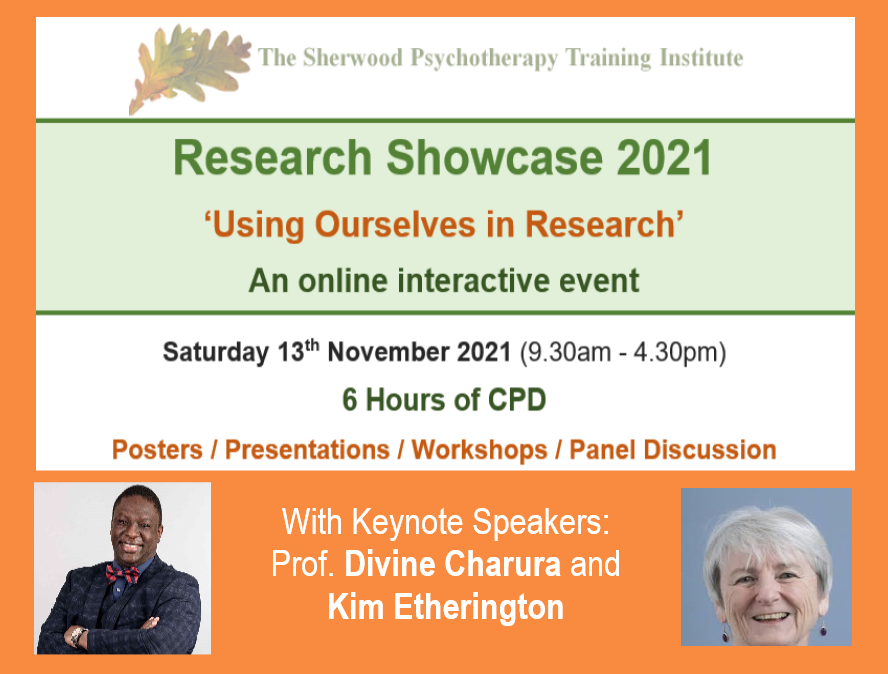 The SPTI Research Showcase is an opportunity for practitioners, researchers and students to reflect on how they use themselves and how self-reflexivity can be brought to their practice. The conference is also an opportunity to engage in workshops and presentations by graduates and current students of SPTI and beyond.
Call for papers
Our Research Showcase features presentations and posters from recent graduates and other professionals in the field of psychotherapy.
You have until the 21st June 2021 to submit your research project to the conference committee for consideration. See our call for papers for more.
Tickets and bookings
Tickets and bookings for this event are being managed via Eventbrite.
Attendees:
Current SPTI Students / Graduate Members
£45.00
Buy Ticket
Attendees:
Non-Member Professionals
£50.00
Buy Ticket
Participants:
Posters & Presentations
£25.00
Buy Ticket